Reisgidsen Kythira
Hieronder treft u een overzicht aan de op dit moment verkrijgbare reisgidsen over Kythira. De meeste gidsen zijn op het eiland in een aantal winkels verkrijgbaar.
– In search of Kythera and Antikythera van Tzeli Hadjidimitriou
Een ruim 250 pagina's tellende Engelstalige reisgids met zeer uitgebreide informatie over het eiland, achtergrondverhalen en ook wandelingen. Voor de echte liefhebber de beste optie.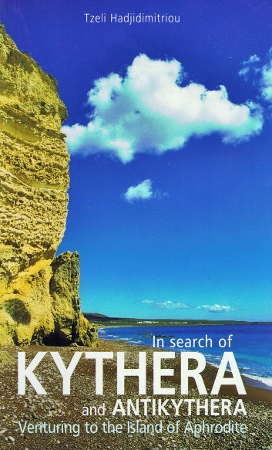 Kythira, Historic and tourist guide van E.P. Kalligeros
Waarschijnlijk de oudste Engelstalige reisgids van Kythira maar kwalitatief goedgeschreven.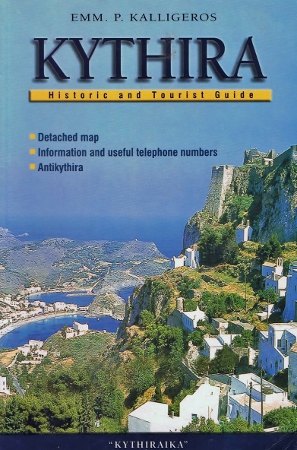 Kythira, Antikythira and Elafonisos van Dimitris Ananiadis
Uit de Griekenland reeks van Toubis. Kleine maar overzichtelijke reisgids met fraaie foto's. Ook informatie over AntiKythera en het strandeiland Elafonisos.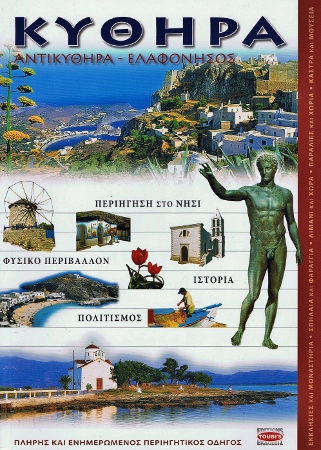 Hèt-Boekje Kythira van Anneke Kamerling
Korte en bondige Nederlandstalige reisgids die de hoogtepunten van het eiland handig op een rijtje zet. Daarnaast treft u ook een aantal authentieke Griekse recepten en algemene informatie aan. Verkrijgbaar via www.hetboekje.nl.